Subcold Ultra 6L Mini Fridge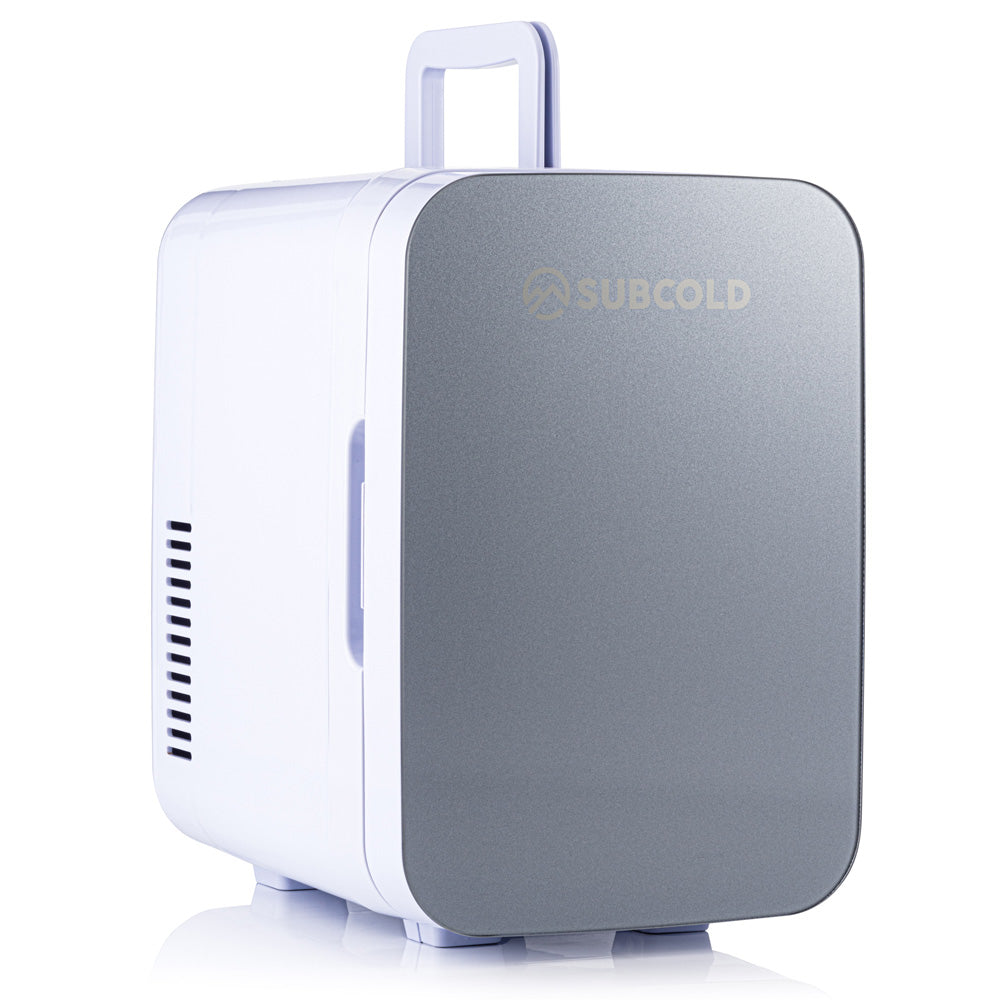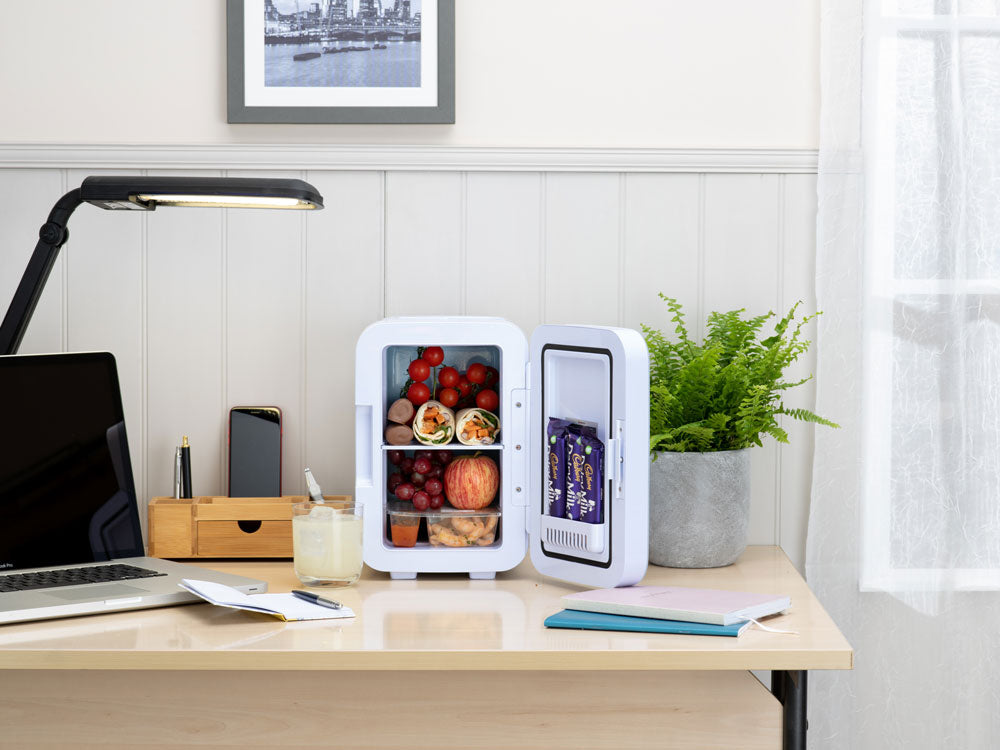 6 LITRE MINI FRIDGE
Cooler and Warmer
More Info
Practical, portable, and ready for life's greatest adventures, the Subcold Ultra 6 Litre Mini Camping Fridge is a two-in-one cooler-warmer for the outdoor enthusiast. A solid investment for camping, road trips, and everyday use, it is crafted in modern materials, equipped with an advanced thermoelectric system, and presented with multiple power options for use at home, work, or in the car or camper.

The Subcold Ultra 6  Mini Fridge-Warmer has a total capacity of 6 litres and it is designed to accommodate up to 8 x 330ml cans. It has a removable internal shelf for packing larger items, and it can be converted from a mini beer fridge to a mini food warmer by simply flicking the switch at the back. It can cool down to 18°C below the ambient temperature and when switched to warm mode it can warm up to 45-65°C.

Designed for use both at home and overseas, the Subcold Ultra 6  Mini Fridge-Warmer is equipped with a UK plug and it is supplied with a USB power lead . It has a newly designed brush-less fan system for silent operation, and it has an integrated carry handle for those times when you have to grab-and-go.

The Ultra 6  Mini Cooler-Warmer is compact in dimensions and it weighs just 3.5kg. You can use it in the office to keep your packed lunch at the perfect temperature, at home to keep your beers chilled for the next big match, or on the road when exploring new territories. With this personal mini fridge, you can take your favourites with you wherever you go. Where will you take yours?
What's In The Box
Subcold Ultra 6 Mini Fridge
1 Removable Interior Shelf
UK Mains Power Lead
USB Power Cable
User Manual
Full 1 Year Warranty
Please note* Outer Box has image of product.
Technical Features
Capacity: 6 Litre
Multifunction - Cooler and Warmer
Advanced Thermoelectric Properties
Cools down to 18°C below ambient temperature
Warms up to 45-65°C
Low Noise Output - 30dB
Integrated Carry Handle
1 Removable Internal Shelf and Mini Rack on inside door
Dimensions: 208W x 273D x 308H (mm)
Net Weight: 3.0kg
Multiple Power Options: UK Mains Plug, USB Power Cable
Ideal for: Bedroom, Office, Outdoors, Camping, Cars and Caravans
AVAILABLE IN MULTIPLE COLOURS

---
VERSATILE MINI FRIDGE

Dual-Function
Equipped with advanced thermoelectric properties, Subcold Ultra mini fridges can be used as a mini cooler or warmer. It can cool down to 18°C below ambient temperature and warm up to 45-65°C.
Snacks & Drinks

A perfect personal mini fridge to keep your snacks and drinks cool or warm just the way you need it. It has a storage capacity of 6 litre meaning you can store up to 8 standard (330ml) cans.
Skincare Fridge

Extend the shelf life of your skincare, makeup, and beauty products. Keeping them refrigerated will help preserve their efficacy and longevity, especially for any organic products. 
Quiet & Peaceful

This small fridge features a brushless high-grade fan motor for peaceful running. It has a very low noise output of only 30dB making it suitable for use in bedrooms, study rooms and offices.
Multiple Power Options
A versatile mini fridge with multiple power options AC and USB Power. You can also connect it to a power bank (2AMP). This means you can use this mini fridge in car, caravan, and motorhome.
Free & Fast Delivery Excl. Outlying Areas
Multiple Payment Options Secure Payments
Customer Support Excellent Service
Buy Direct From Manufacturer