Barcool VINO 8 Wine Cooler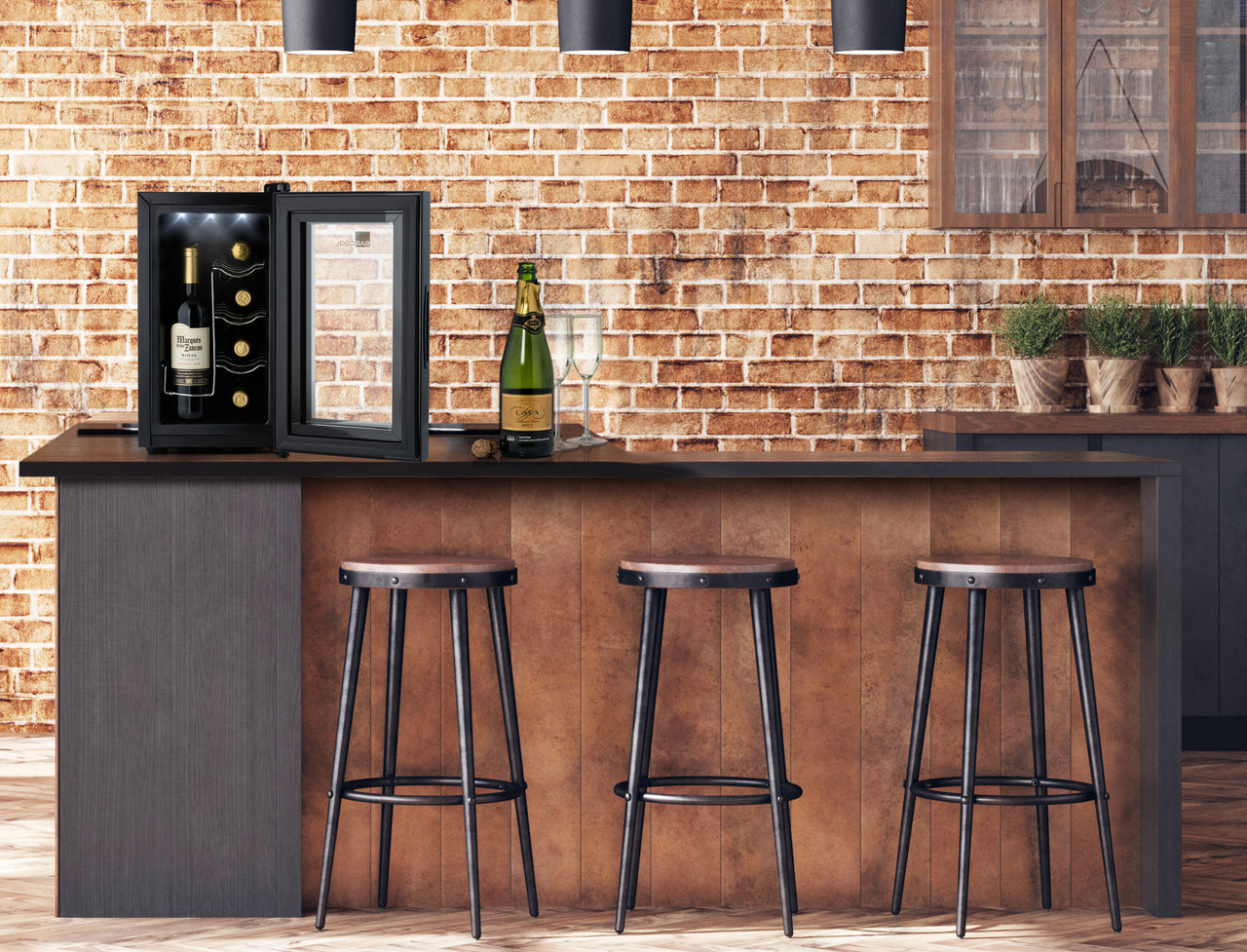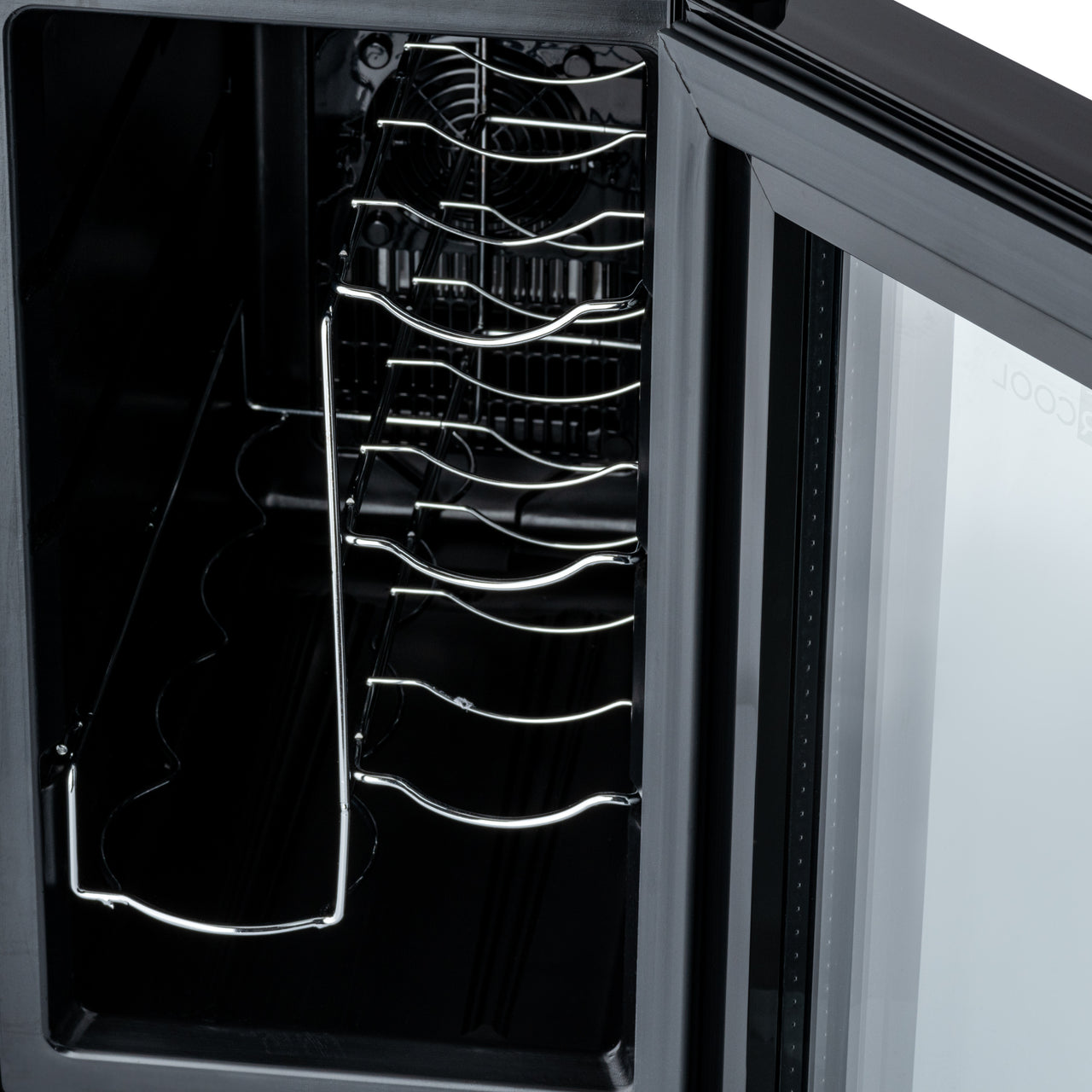 Wine Cooler - 8 Bottles
×
This appliance was A on the A+++ to G Scale.  Learn More
More Info
Barcool VINO 8 LED is a high-quality 21L modern and contemporary designed tabletop wine display fridge. This advanced compressor-driven wine cooler is fully automatic, practical and versatile to your needs. 3°C to 18°C (+/- 2°C).

It is tastefully designed for modern living. It features an adjustable digital thermostat with a huge internal temperature range of 5 -18°C, perfect for all your favourite wines and drinks! This model measures [W] 265 x [D] 510 x [H] 475 mm with an internal storage capacity of 8 Bottles of wine and features an internal White LED light. Behind the tempered frameless glass door, there are removable internal chrome wire shelves for storage of all your assorted bottles etc.

This fridge also features a security lock and key to keep all your favourites safe at no extra cost! The design of the Barcool VINO 8 LED is highly versatile and fits well into any surroundings. Thanks to its high presentation factor and quiet operation [35dB] - this advanced 21L wine display fridge is suitable for use in any room - at work or at home!.
What's In The Box
Subcold Vino8 LED Wine Cooler Fridge
1 Removable Chrome Wire Shelves

UK Mains Power Lead
User Manual
Full 1 Year Warranty
Please note* Outer Box has image of product.
Technical Features
Capacity: 8 Bottles (21 Litre)
Advanced Compressor Technology Cooling
Temperature Range: 3°C to 18°C (+/- 2°C)
Adjustable Digital Touch Thermostat
Quality Build with High Density Foam Insulation
High Grade Dual Glazed Frameless Glass Door
Internal LED Light
2 Removable Chrome Wire Shelves
Adjustable Feet
Dimensions: 265W x 510D x 475H (mm)
Net Weight: 11.2kg
Low Noise 35dB
UK British Standard Plug 220-240V / 50Hz
Suitable for: Household and Commercial use
---
PACKED WITH FEATURES
Energy Efficient
The Barcool Vino8 is equipped with advanced thermoelectric technology cooling for optimum performance. It is a very economical fridge with an impressive energy consumption of only 0.23kWh / 24 Hours.
Digital-Touch Thermostat

Control the temperature easily with the external digital display thermostat. Smart touchscreen controls give you an adjustable temperature range of 5 -18°C.
Flexible Storage

The ultimate compact wine cooler. It comes with a removable chrome wire shelves unit. You can also store 2 (75cl) bottles vertically which is ideal for open wine bottles.
LED Light

An nternal LED light to display your wine collection inside which can be left on or off. It gives you a clear view meaning fewer chances of accidents, especially when accessing in dark. 
Free & Fast Delivery Excl. Outlying Areas
Multiple Payment Options Secure Payments
Customer Support Excellent Service
Buy Direct From Manufacturer