Subcold Magnetic Bottle Opener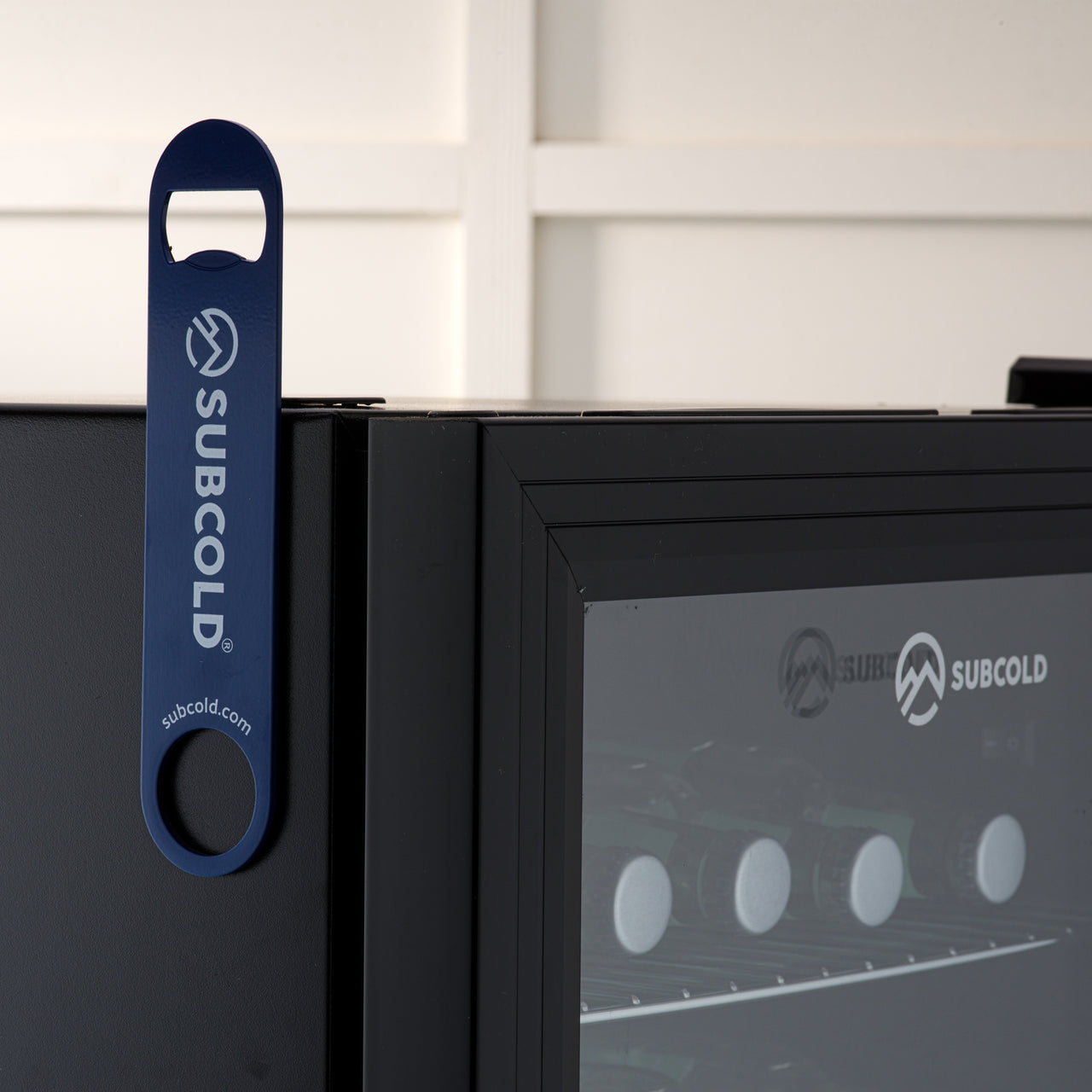 Magnetic Subcold Bottle Opener

---

Overview: Experience the blend of innovation and convenience with the Magnetic Subcold Bottle Opener. Designed for enthusiasts who value both aesthetics and functionality, this tool will become an essential accessory for every gathering.

---

Features:

Powerful Magnetic Adhesion: Fitted with high-grade backing magnet, the Subcold bottle opener sticks securely to any magnetic-friendly surface. Whether it's on the fridge, your barbecue, it stays in place ready for action.

Sleek Design: Crafted with a minimalist approach, its stainless steel finish provides both durability and a touch of elegance to complement any setting.

Effortless Opening: The ergonomically shaped grip ensures a comfortable hold and smooth operation, making the task of opening bottles feel seamless.

Portable and Compact: Its sleek design ensures it doesn't occupy much space. You can carry it for outdoor activities, picnics, or just keep it attached to your home fridge. Measuring 180*40mm

Durable Construction: Made to last, the Subcold bottle opener stands up to the rigors of frequent use, resisting rust and wear over time.

---

Specifications:

Material: High-quality stainless steel (blue coated)
Extra Strong magnetic strength
Dimensions: [180mm by 40mm]

---

Perfect For:

Home bars
Barbecue enthusiasts
Outdoor picnics and gatherings
As a unique gift for beer lovers

---

Care Instructions: Wipe clean with a damp cloth. Avoid using abrasive materials or cleaning agents to maintain its luster.

---

Unlock a world of convenience and style. Add the Magnetic Subcold Bottle Opener to your toolkit today and elevate your beverage experience. Cheers to innovations that make life simpler!
Free & Fast Delivery Excl. Outlying Areas
Multiple Payment Options Secure Payments
Customer Support Excellent Service
Buy Direct From Manufacturer