Skincare Fridge - Subcold Classic 4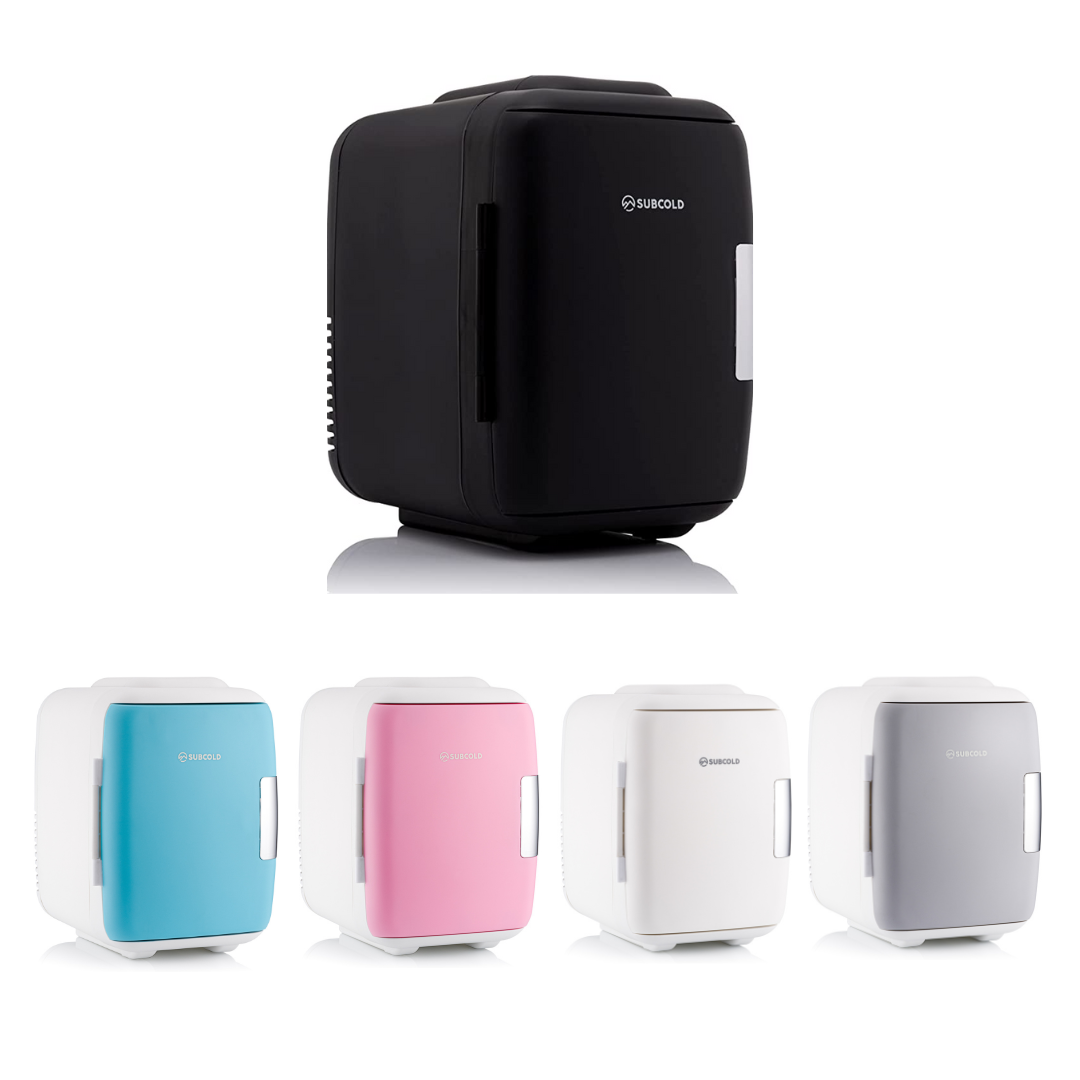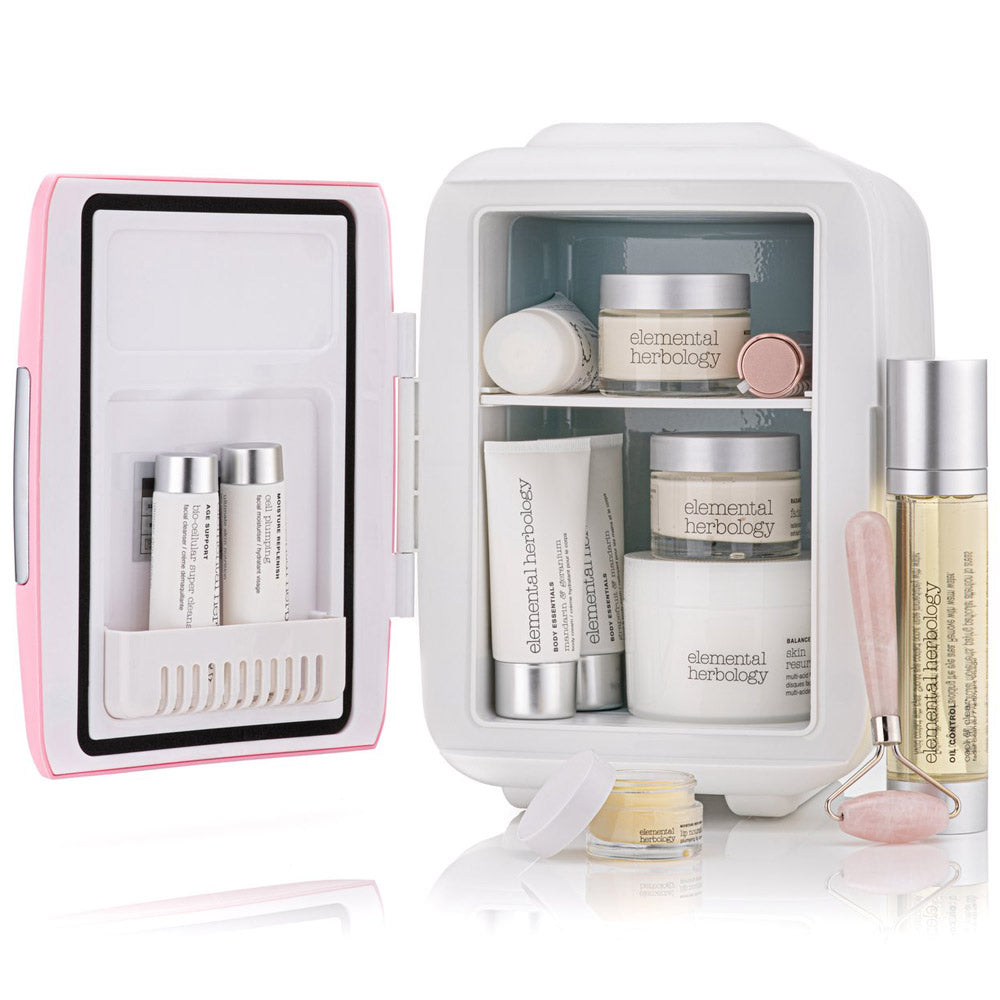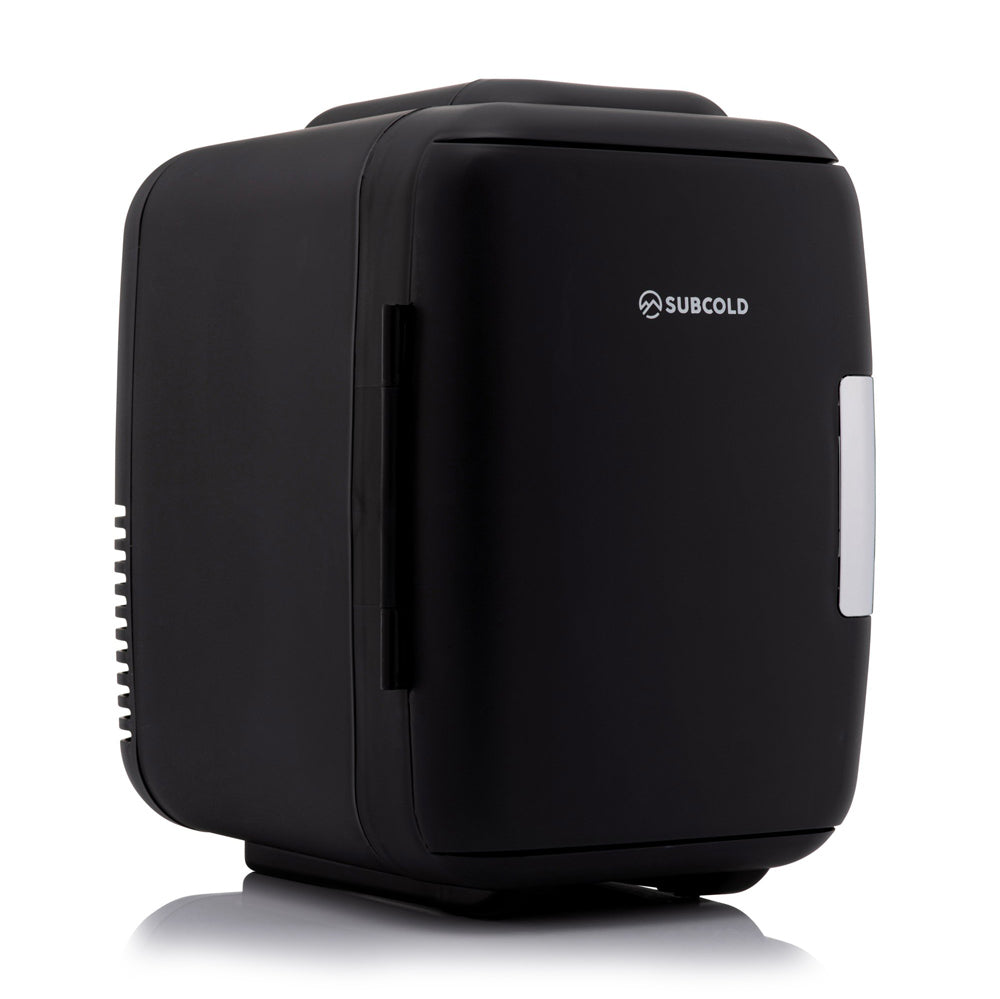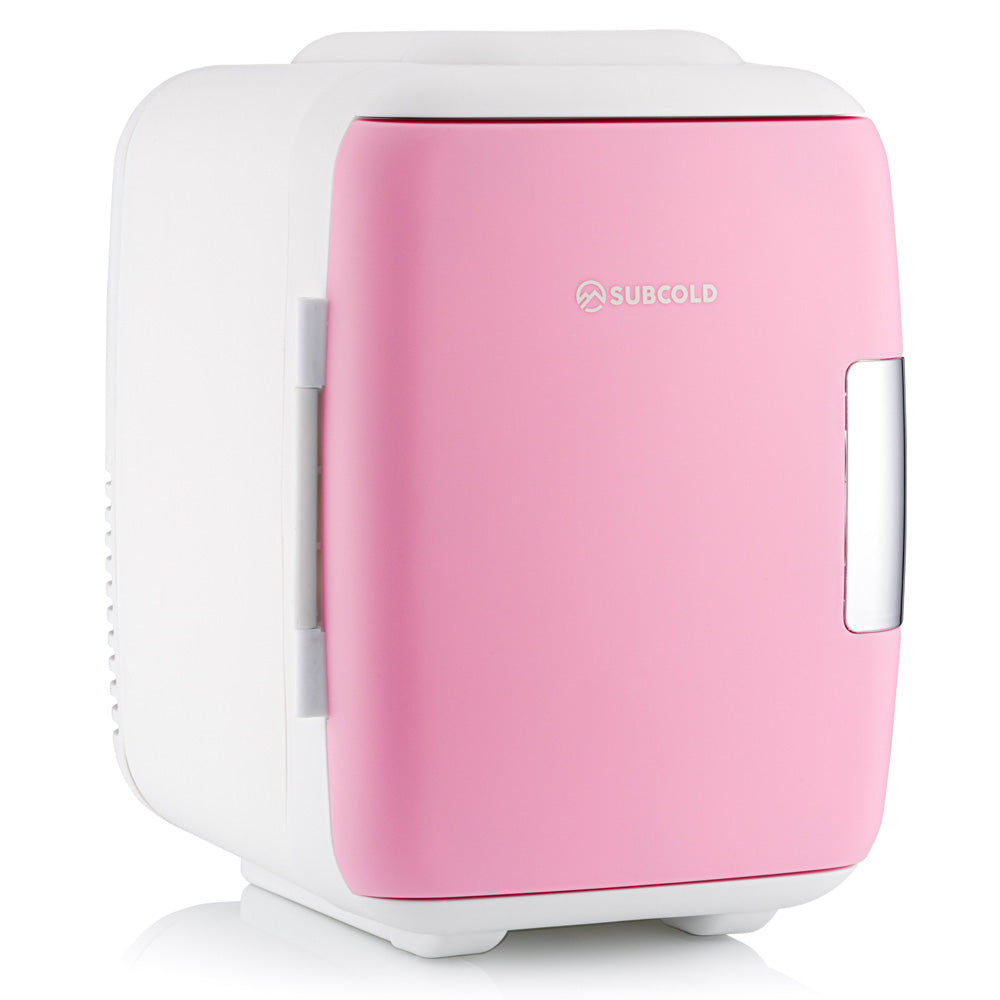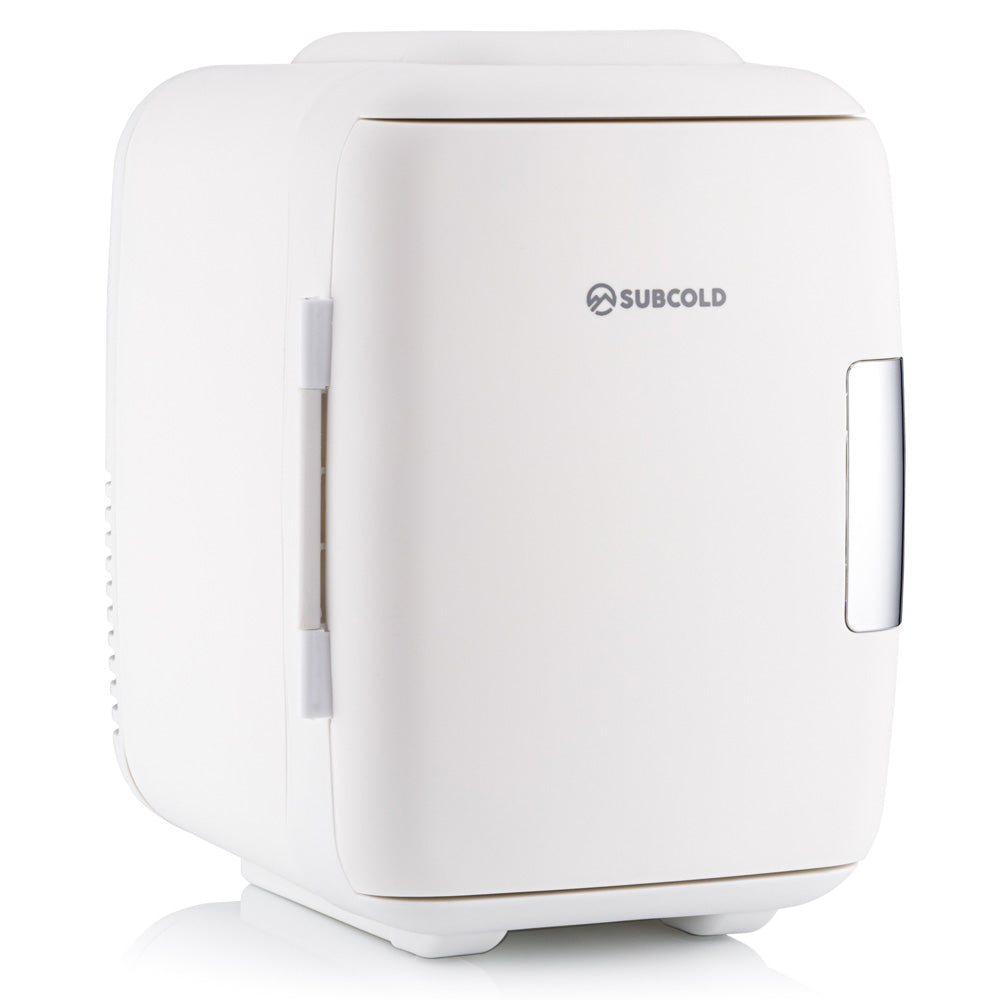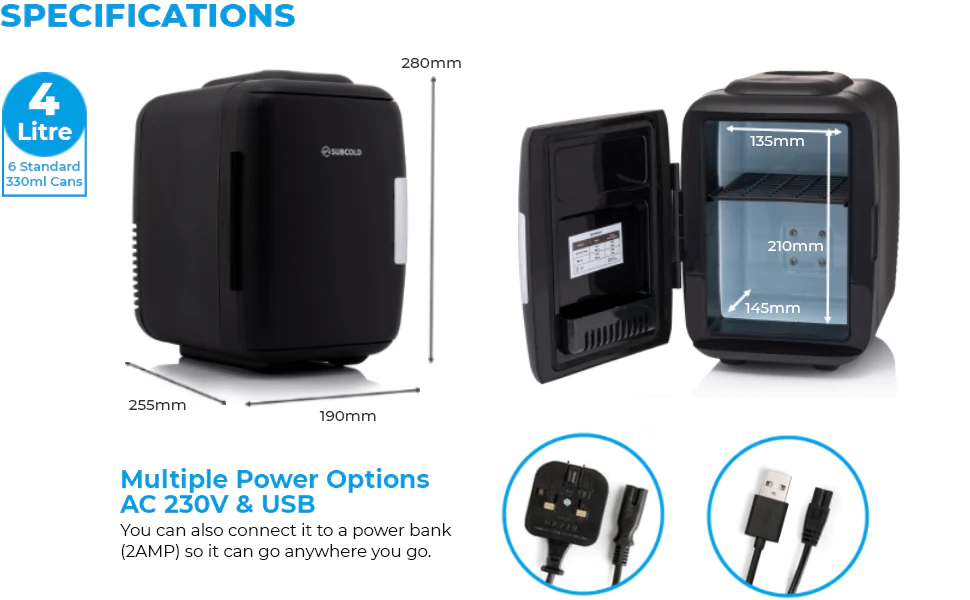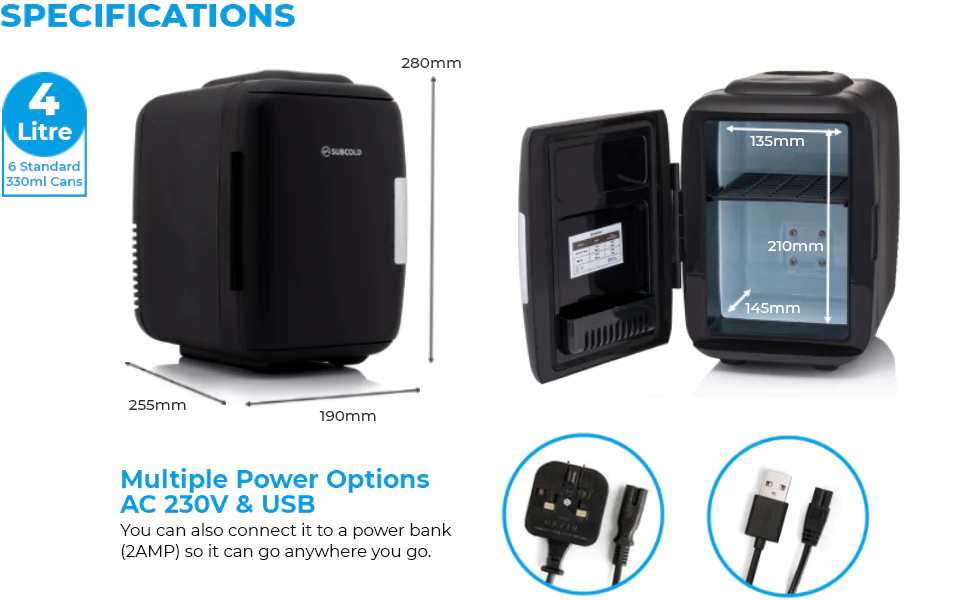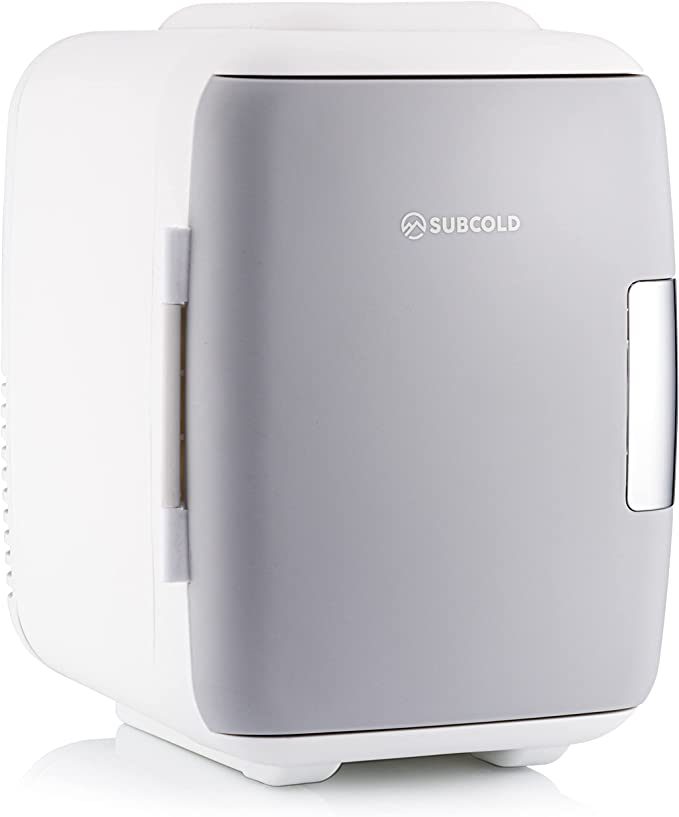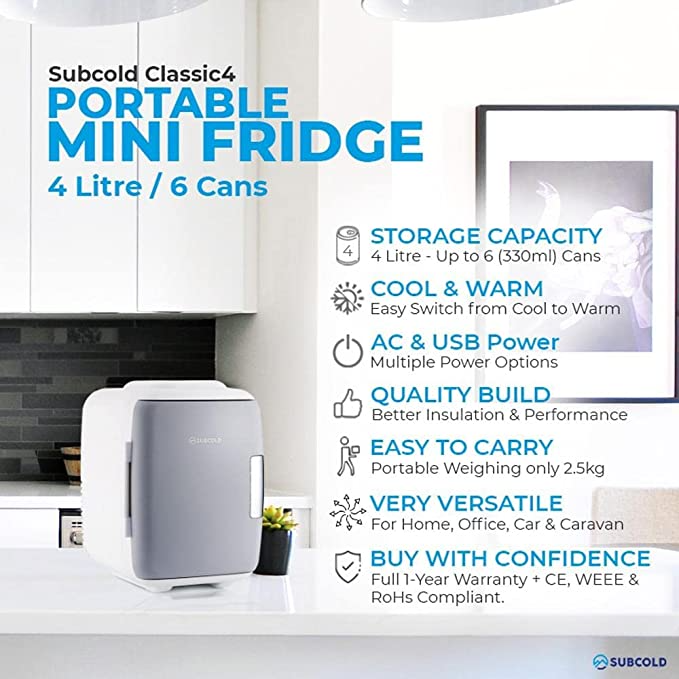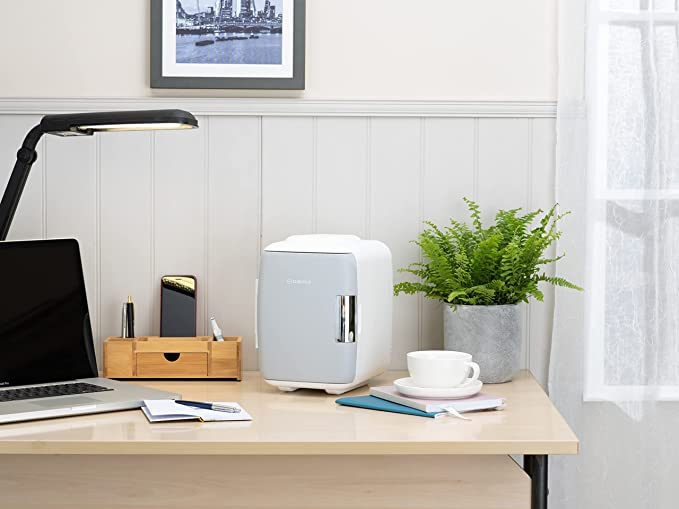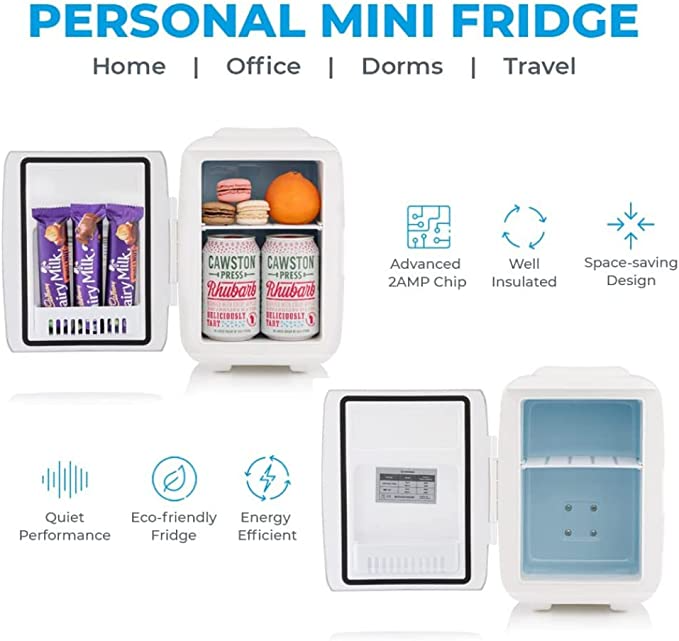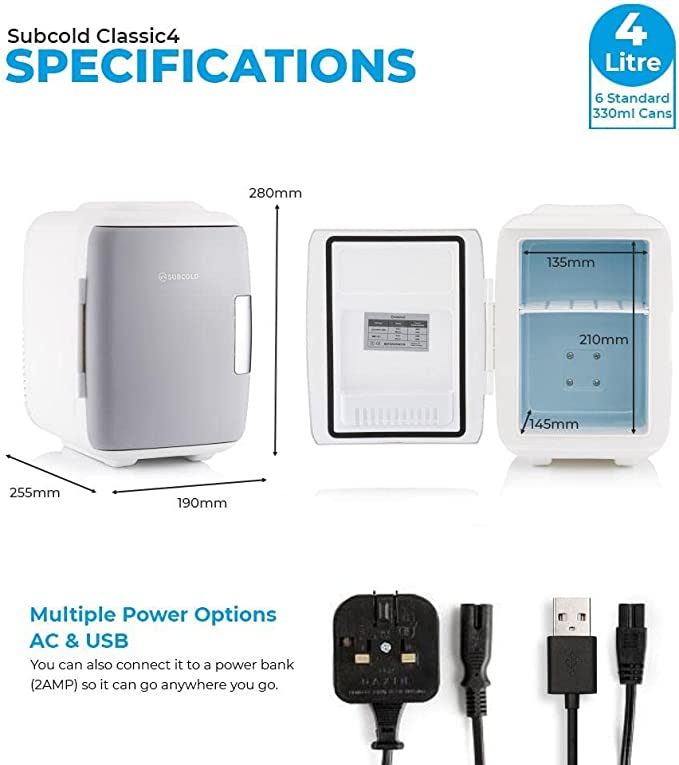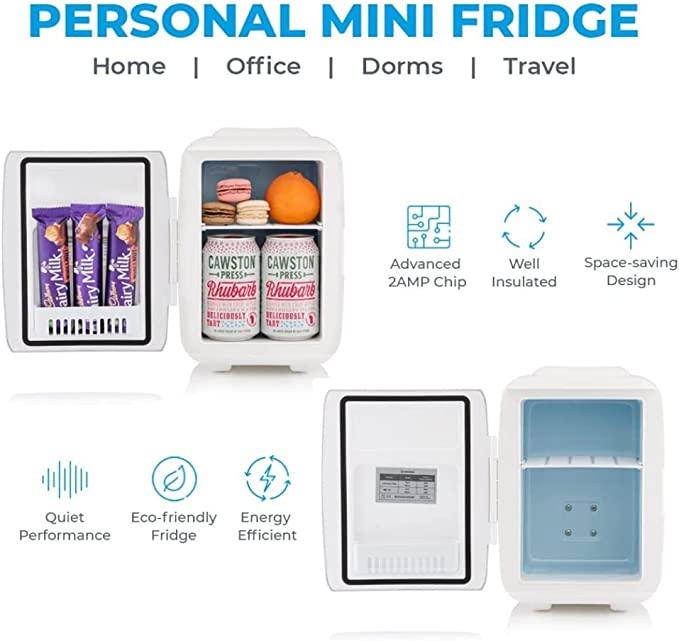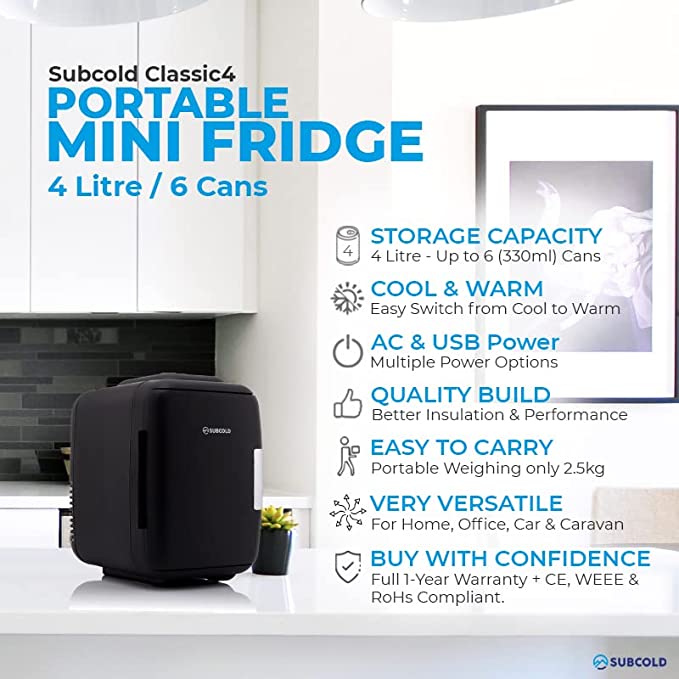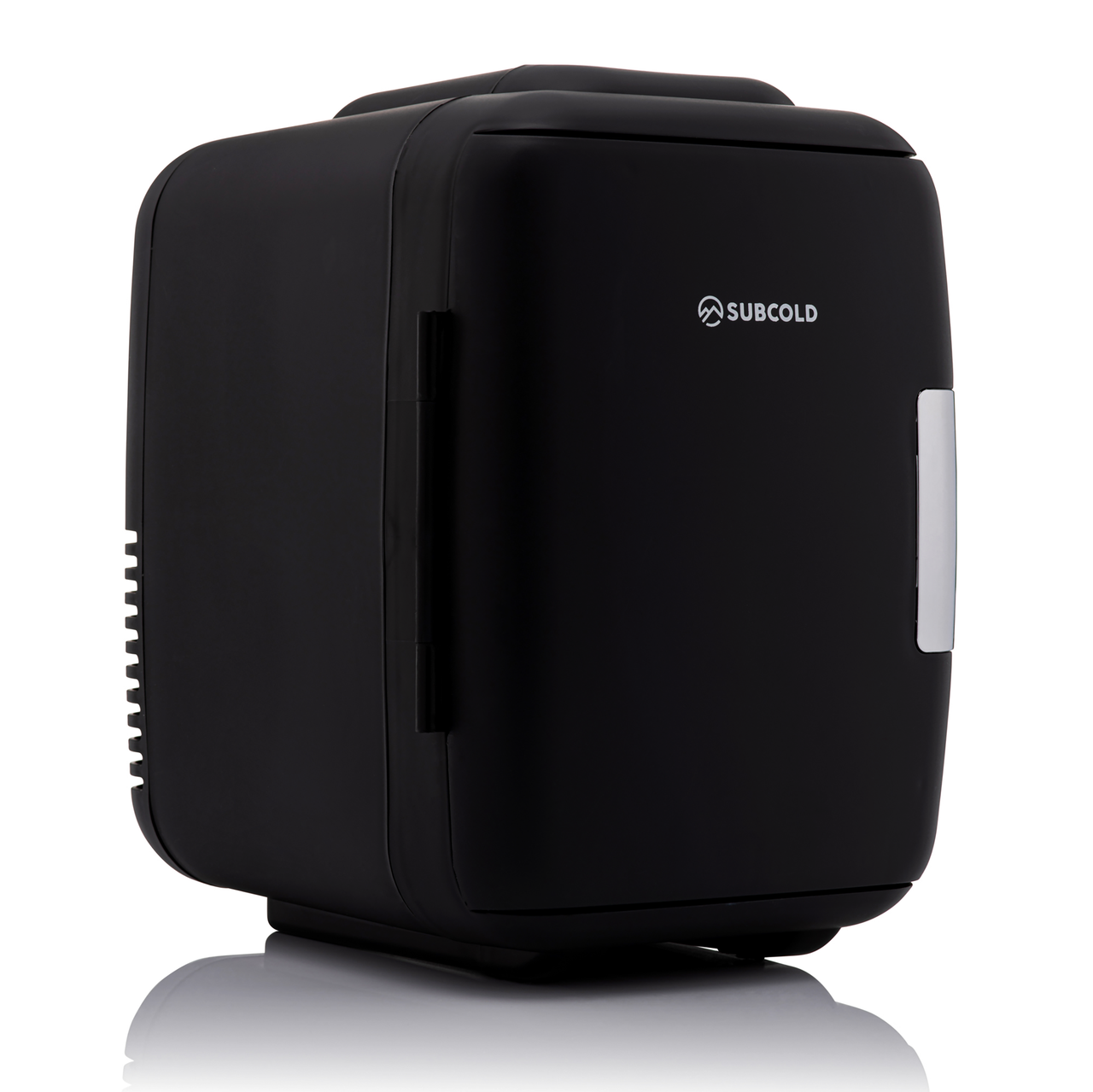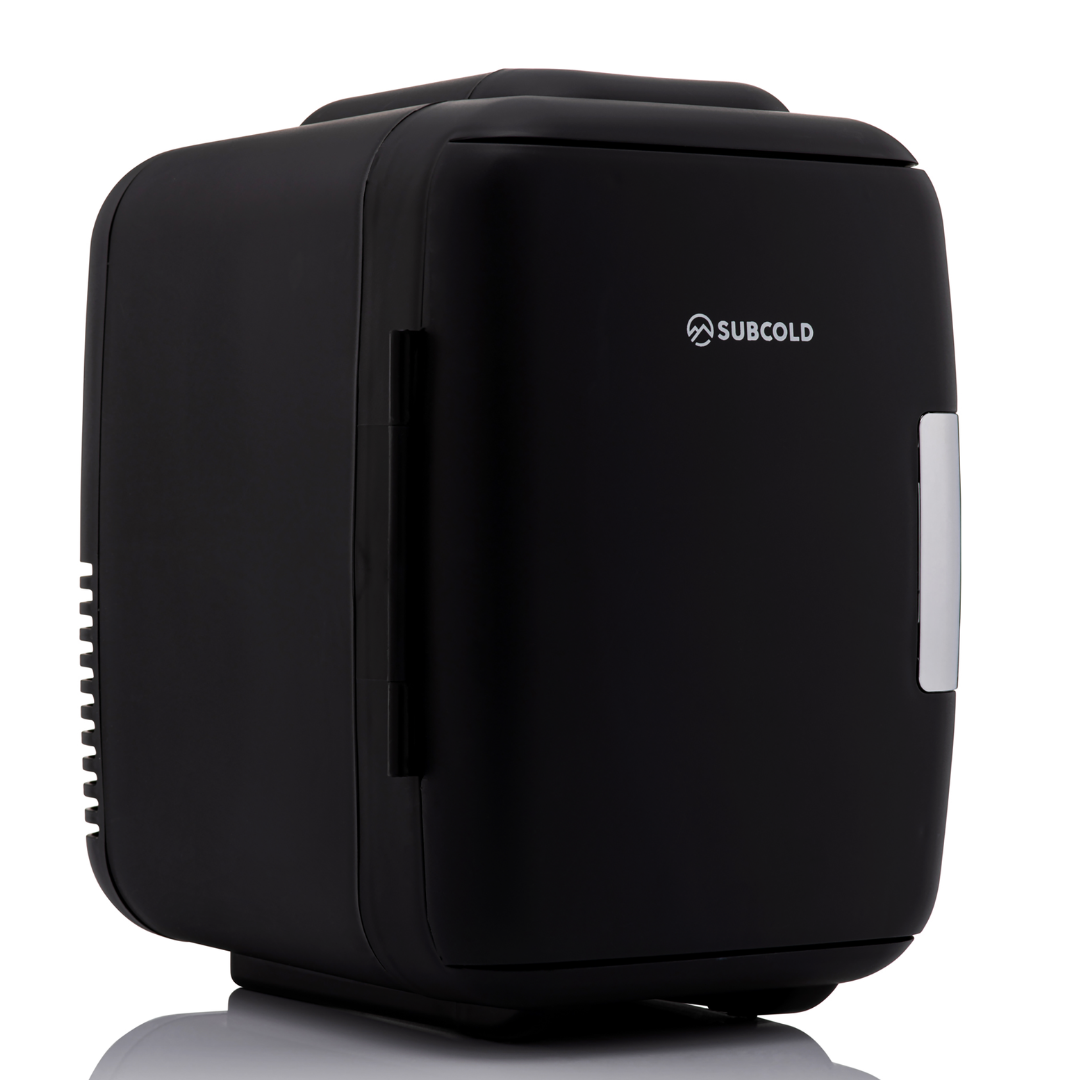 Skincare Fridge - Classic 4 Litre
Cooler and Warmer
More Info
Subcold Classic 4 Skincare Fridge will help you get the most out of your skincare products and give you the cool sensation you need. It will protect your skincare products from bacteria as well as extend their shelf life. Your skincare fridge can travel with you wherever you go as it is compact and portable. They are equipped with multiple power options including UK Mains Plug and USB Power bank option (2AMP). 
Subcold skincare fridge is equipped with advanced thermoelectric technology which means you can use it as a cooler or a warmer. It can cool to a minimum of 3°C and heat up to 60°C depending on your needs. 
This beauty fridge is measures 190W x 255D x 280H mm, providing storage capacity of 4 litre and comes with one removable shelf inside. They are available in multiple colours to match your surroundings. The fridge contains a high-grade brushless fan motor which makes it operate silently. You can be assured it will make a smooth addition to your bedroom without causing much disturbance.
What's In The Box
Subcold Classic4 Skincare Mini Fridge
1 Removable Interior Shelf
AC Power Lead
USB Power Lead

User Manual
Full 1-Year Warranty
Please note* Outer Box has image of product.
Technical Features
Capacity: 4 Litre
Advanced Thermoelectric Properties
Multifunction - Cooler and Warmer
Cools down to 18°C below ambient temperature
Warms up to 45-65°C
Silent Operation – features Brushless High-Grade Fan Motor
Very Low Noise Level 28dB
1 Removable Internal Shelf and Mini Rack on inside door
Dimensions: 190W x 255D x 280H (mm)
Net Weight: 2.5kg
Multiple Power Options: UK Mains Plug and USB Power
Suitable for: Bedroom, Office, Outdoors, Camping, Car and Caravan
Free & Fast Delivery Excl. Outlying Areas
Multiple Payment Options Secure Payments
Customer Support Excellent Service
Buy Direct From Manufacturer