Skincare Fridge - Subcold Ultra 6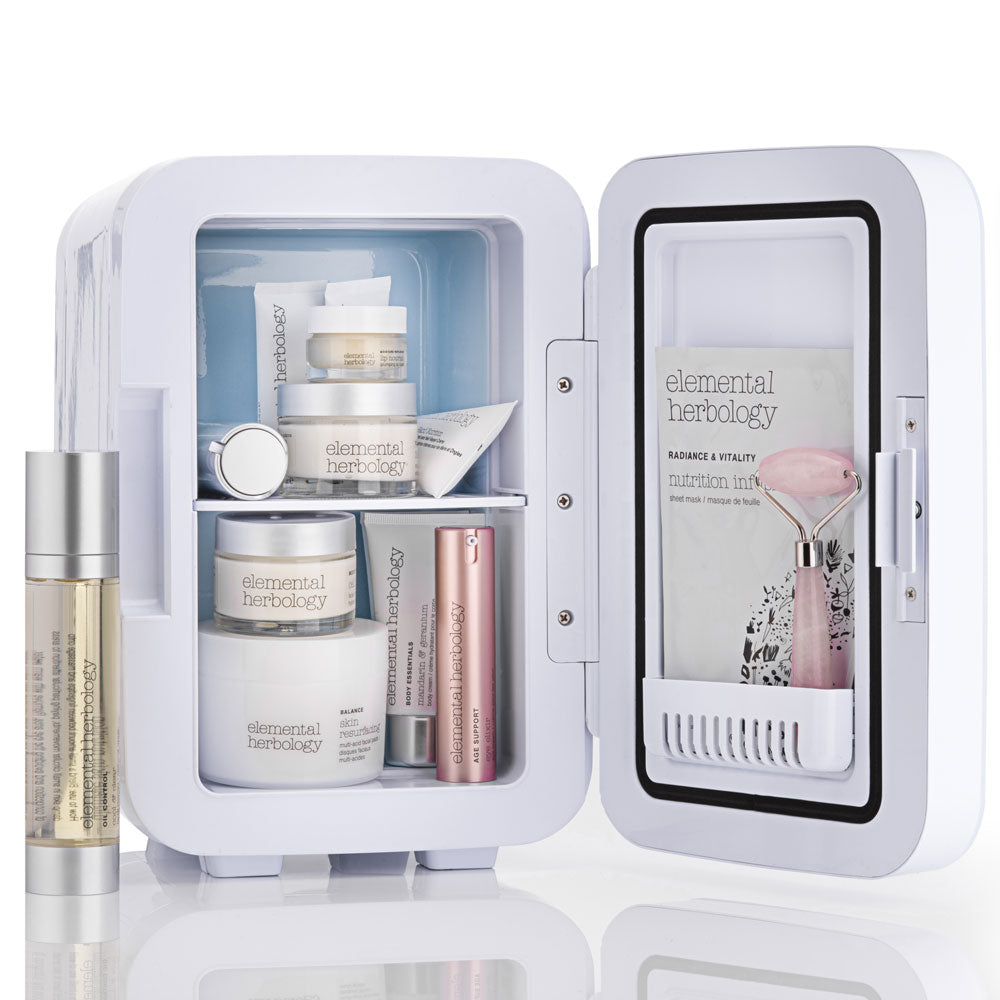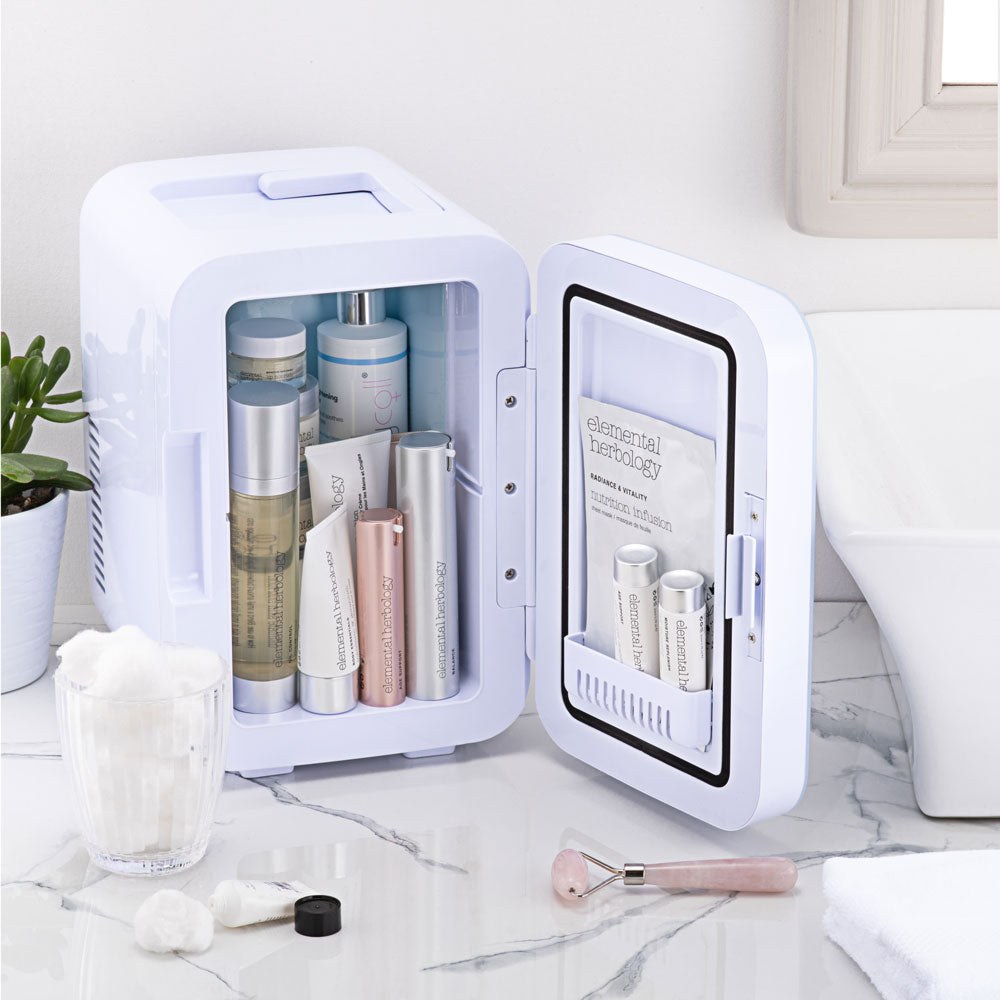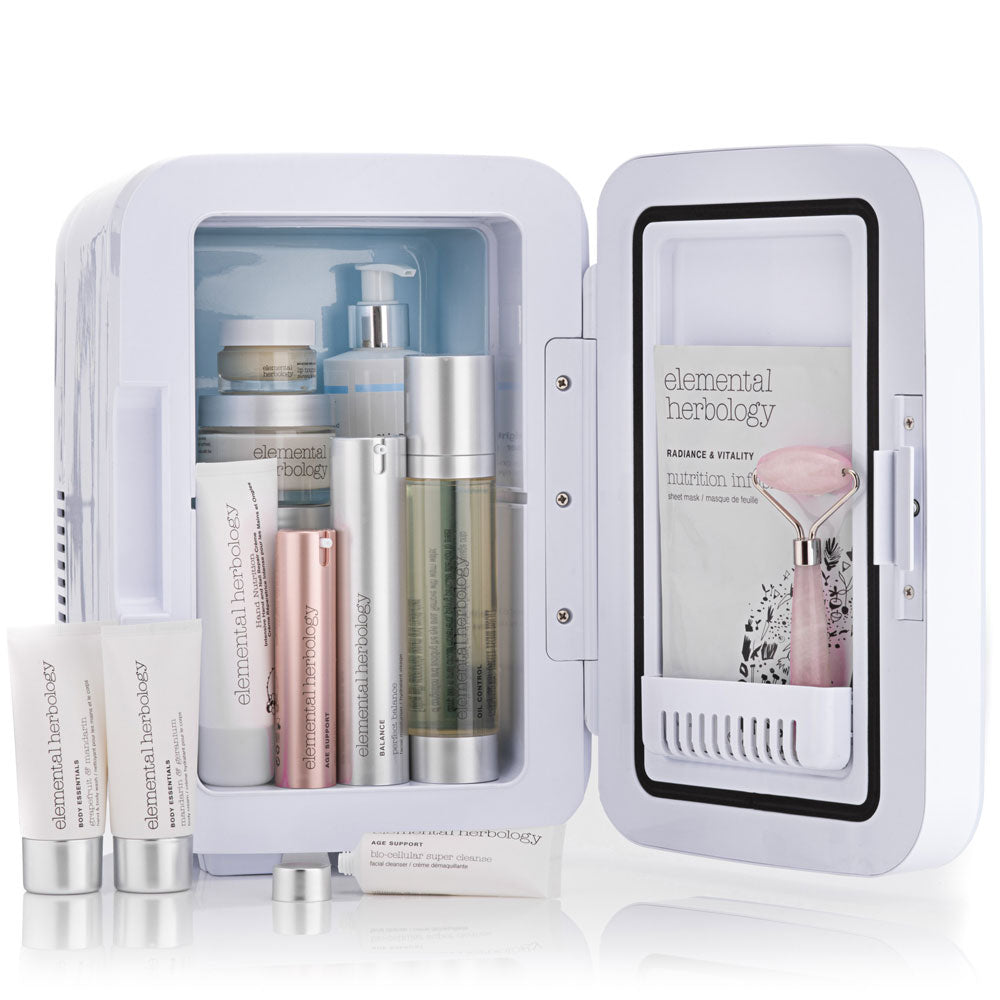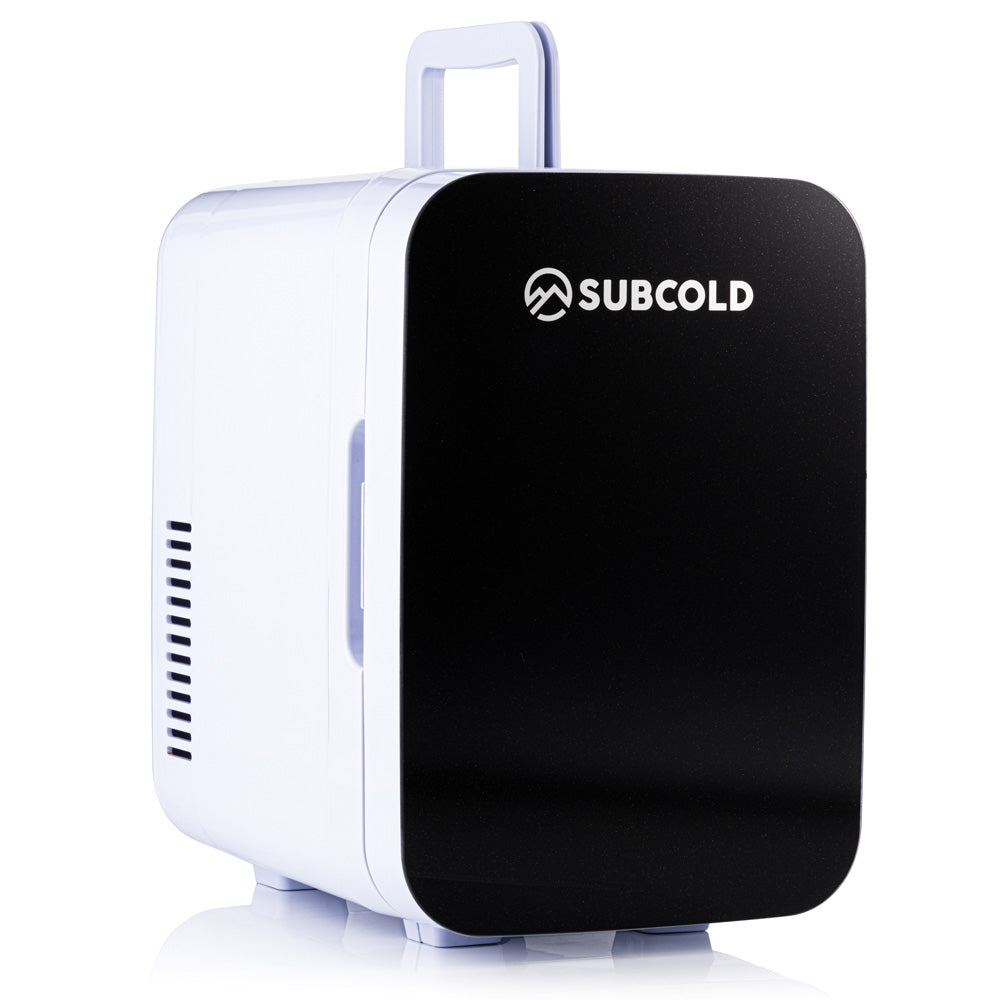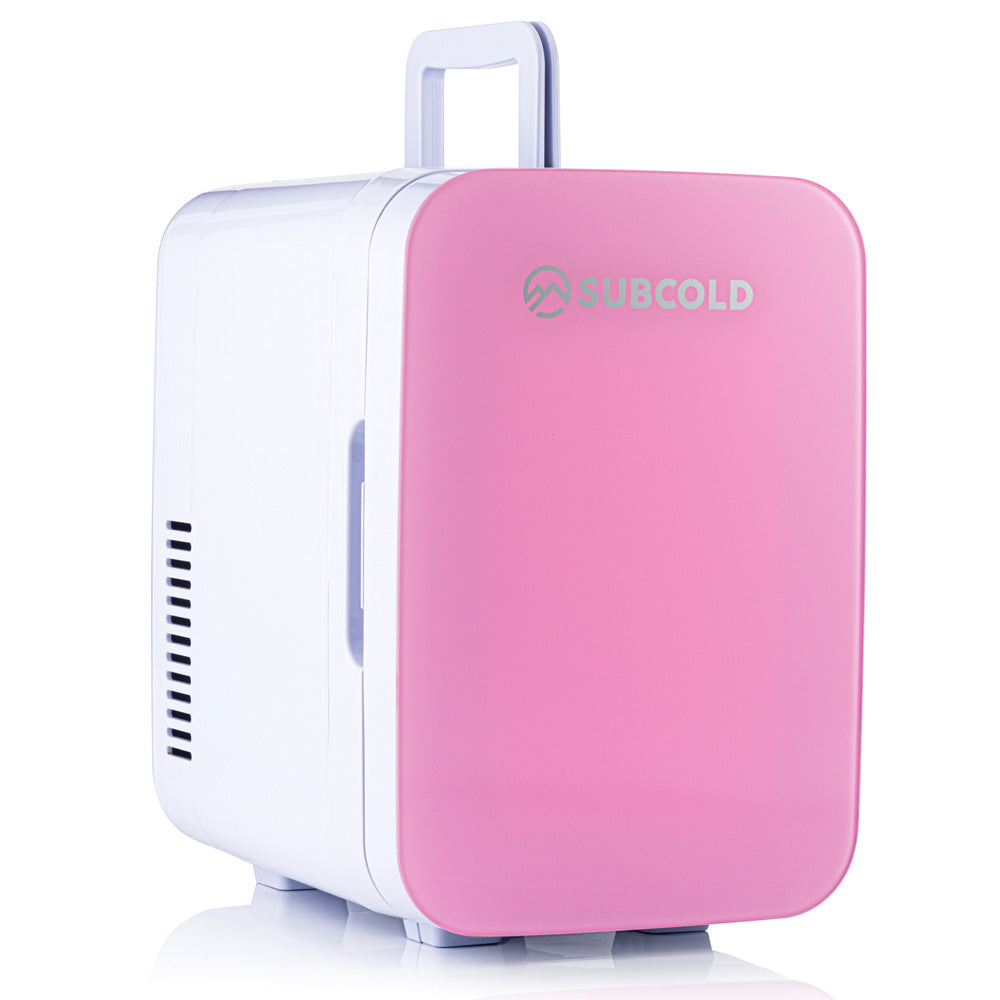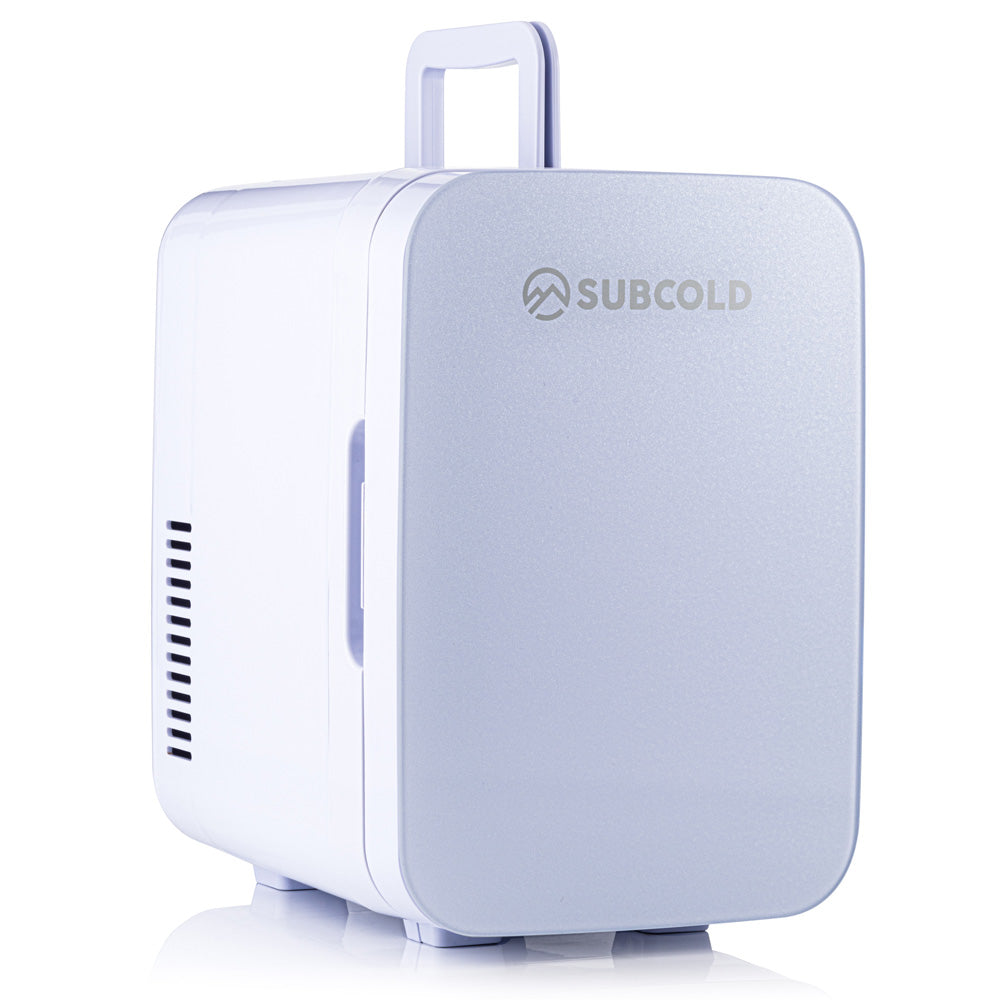 Skincare Fridge - Ultra 6 Litre
Cooler and Warmer
More Info
Subcold Ultra 6 Skincare Fridge provides a perfect solution to keep all your favourite beauty products organised and chilled. With a storage capacity of 6 litre, you can store anything from facial tools, face masks, day creams, nail polish or any cosmetic products that needs a cool storage.
This skincare fridge is lightweight and portable. It comes with a carry handle and multiple power options. The fridge measures 208W x 273D x 308H (mm) and weights only 3.0kg. It is small enough to easily sit on your vanity table and are available in 4 different styles for you to choose from: black, grey, white, and pink.
Subcold Ultra 6 Skincare Fridge's advanced thermoelectric properties allows it to multi-function, with just one button you can use it as a cooler or warmer. It can cool down to as low as 3°C and warm up to 65°C. The choice is yours. The fridge is also equipped with a newly designed brush-less fan system making it run silently in the background without causing much disturbance. 
What's In The Box
Subcold Ultra 6 Skincare Mini Fridge
1 Removable Interior Shelf
UK Mains Power Lead
USB Power Cable
User Manual
Full 1 Year Warranty
Please note* Outer Box has image of product.
Technical Features
Capacity: 6 Litre
Multifunction - Cooler and Warmer
Advanced Thermoelectric Properties
Cools down to 18°C below ambient temperature
Warms up to 45-65°C
Low Noise Output - 30dB
Integrated Carry Handle
1 Removable Internal Shelf and Mini Rack on inside door
Dimensions: 208W x 273D x 308H (mm)
Net Weight: 3.0kg
Multiple Power Options: UK Mains Plug, USB Power Cable
Ideal for: Bedroom, Office, Outdoors, Camping, Cars and Caravans
Free & Fast Delivery Excl. Outlying Areas
Multiple Payment Options Secure Payments
Customer Support Excellent Service
Buy Direct From Manufacturer