Subcold Aire20 LED Mini Fridge - White | Refurbished
Condition
As New - Unused
Refurbished Grade A
Refurbished Grade B
Refurbished Grade C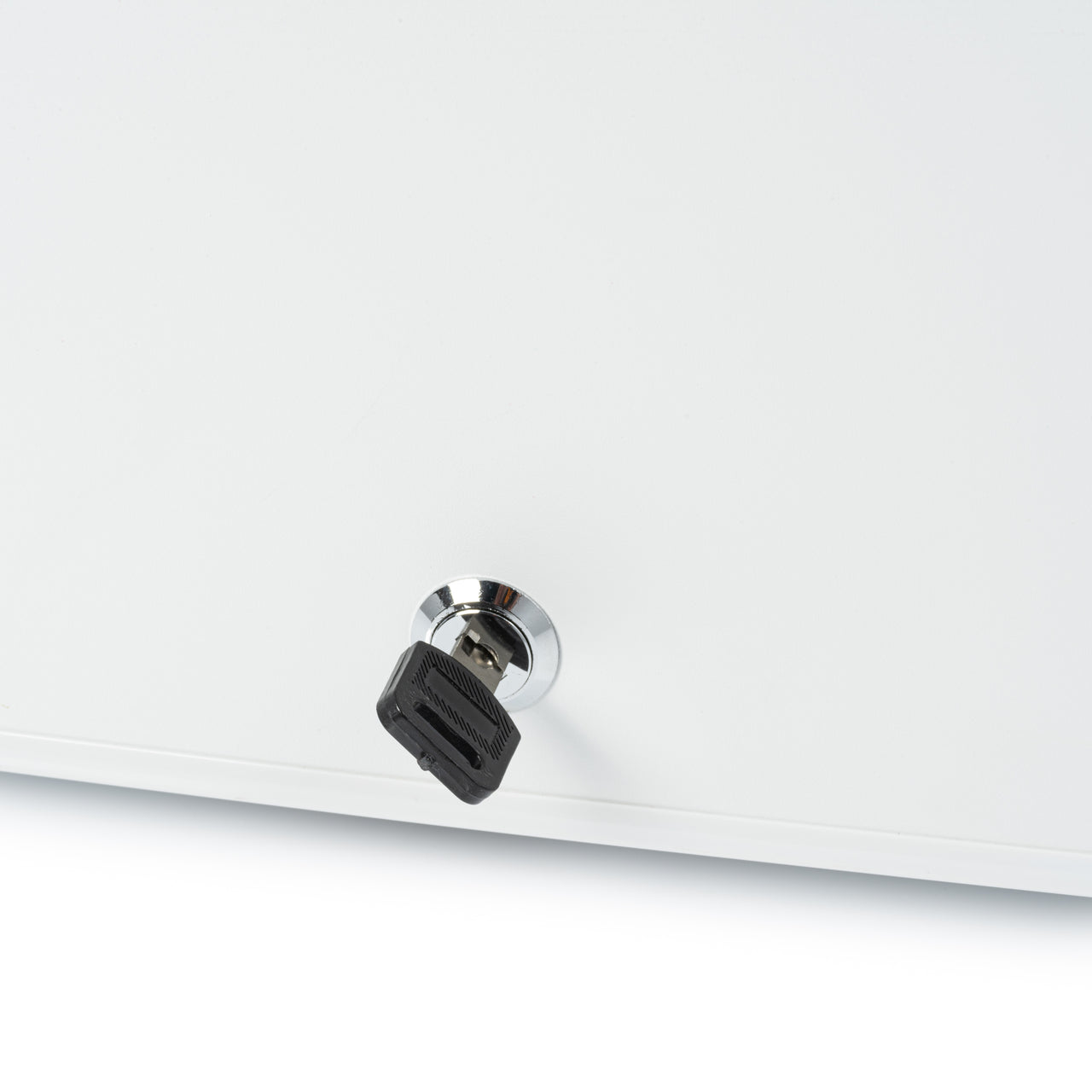 As New - Unused - may not be in original packaging
Refurbished Grade A - Excellent - minimal cosmetic marks
Refurbished Grade B - Good - may have light scratches or small dents
Refurbished Grade C - Fair - has cosmetic damage, but works perfectly
Aire20 - 20 Litres
×
This appliance was A on the A+++ to G Scale.  Learn More
More Info
The Subcold Aire20 LED is a high-quality 20L modern and contemporary designed mini fridge / mini-bar. This advanced thermoelectric fridge is fully automatic, practical and versatile to your needs. It is tastefully designed for modern living. It features an adjustable thermostat with an internal temperature range of 3-15°C, perfect for all your favourite wines, beers, soft drinks and more!

This compact model measures [W] 400x [D] 422x [H] 352mm with an internal net storage volume of 20L. Behind the solid foamed door there is 1 removable internal glass shelf for storage of all your assorted bottles, cans, snacks etc. This fridge also features a bright white LED light and is lockable to keep all your favourites safe at no extra cost! [1 Keys supplied].

With a low energy consumption of just 115kWh/year, this product has the lowest power use in its class. Plus, it operates with barely there any noise - reaching only 30dB! That's perfect for rooms where peace and quiet are essential – like a bedroom or office space!
What's In The Box
Subcold Aire20 LED Mini Fridge
Removable Glass Shelf

UK Mains Power Lead
User Manual
Full 1 Year Warranty
Please note* Outer Box has image of product.
Technical Features
Capacity:20 Litre
Advanced Compressor Technology Cooling
Adjustable Tempertaure: 3°C to 15°C (+/- 2°C)
Bright LED Light
Removable Glass Shelf
Adjustable Feet
Dimensions: 400W x 422D x 352H (mm)
Net Weight: 7.5 kg
Low Noise 35dB
UK British Standard Plug 220-240V / 55Hz
Suitable for: Household and Commercial use
---
PACKED WITH FEATURES
Energy Efficient
The Subcold Aire20 is equipped with premium thermoelectric technology cooling for optimum performance. It is a very economical fridge with an impressive energy consumption of only 110kWh / per Year!
Space-Saving Design

This mini fridge is compact while still providing plenty of storage with a net capacity of 20 litre. It can fit in many places including kitchen counters, bedrooms, gaming rooms, offices and even campervans and motor homes.
Quality Build

The perfect mini fridge that looks sleek and stylish with quality build. High density foam injection cabinet mould with high grade solid foamed matte door. Perfect for preserving the temperature inside.
Flexible Storage

This table top fridge offers customisable storage with 1 removable glass shelf that is easy to clean. It also comes with a door shelf for extra storage space so you can store items the way you need.
Safe & Secure
A mini fridge with built-in security lock to keep your alcohol beverages safe and secure from unauthorised access. One key is provided with the fridge.
Free & Fast Delivery Excl. Outlying Areas
Multiple Payment Options Secure Payments
Customer Support Excellent Service
Buy Direct From Manufacturer