Barcool Bar40 LED - Mini Bar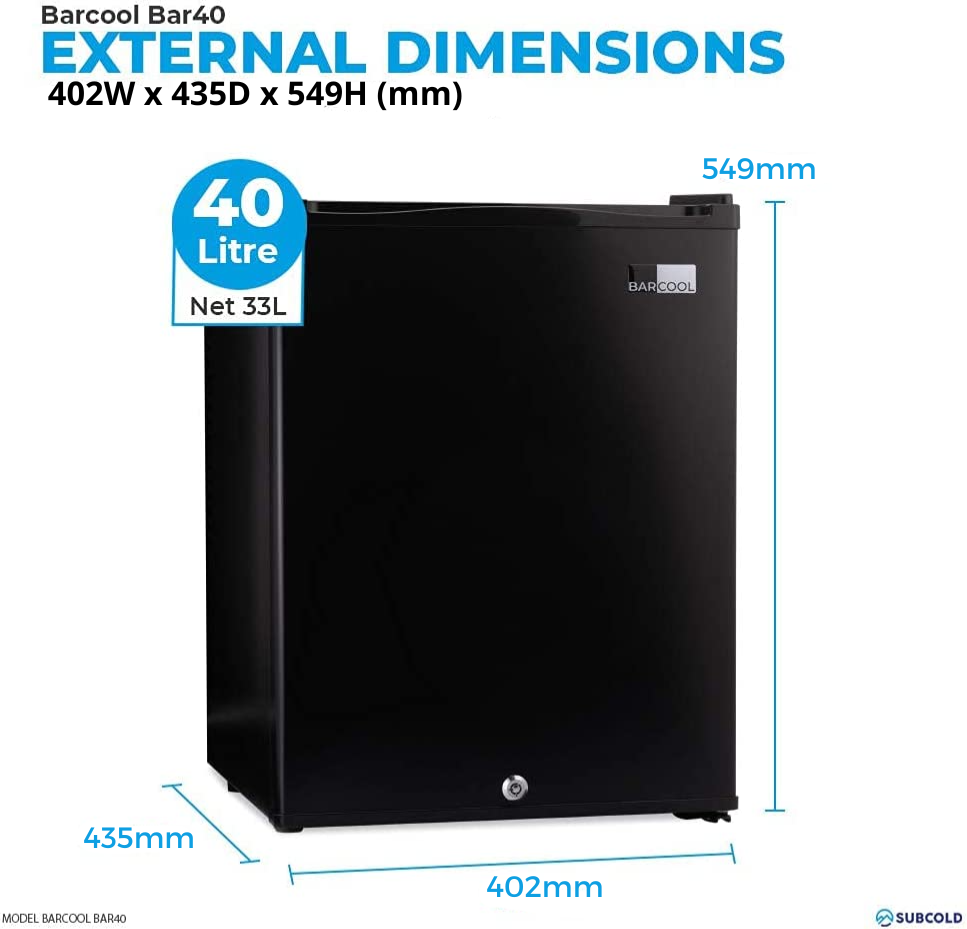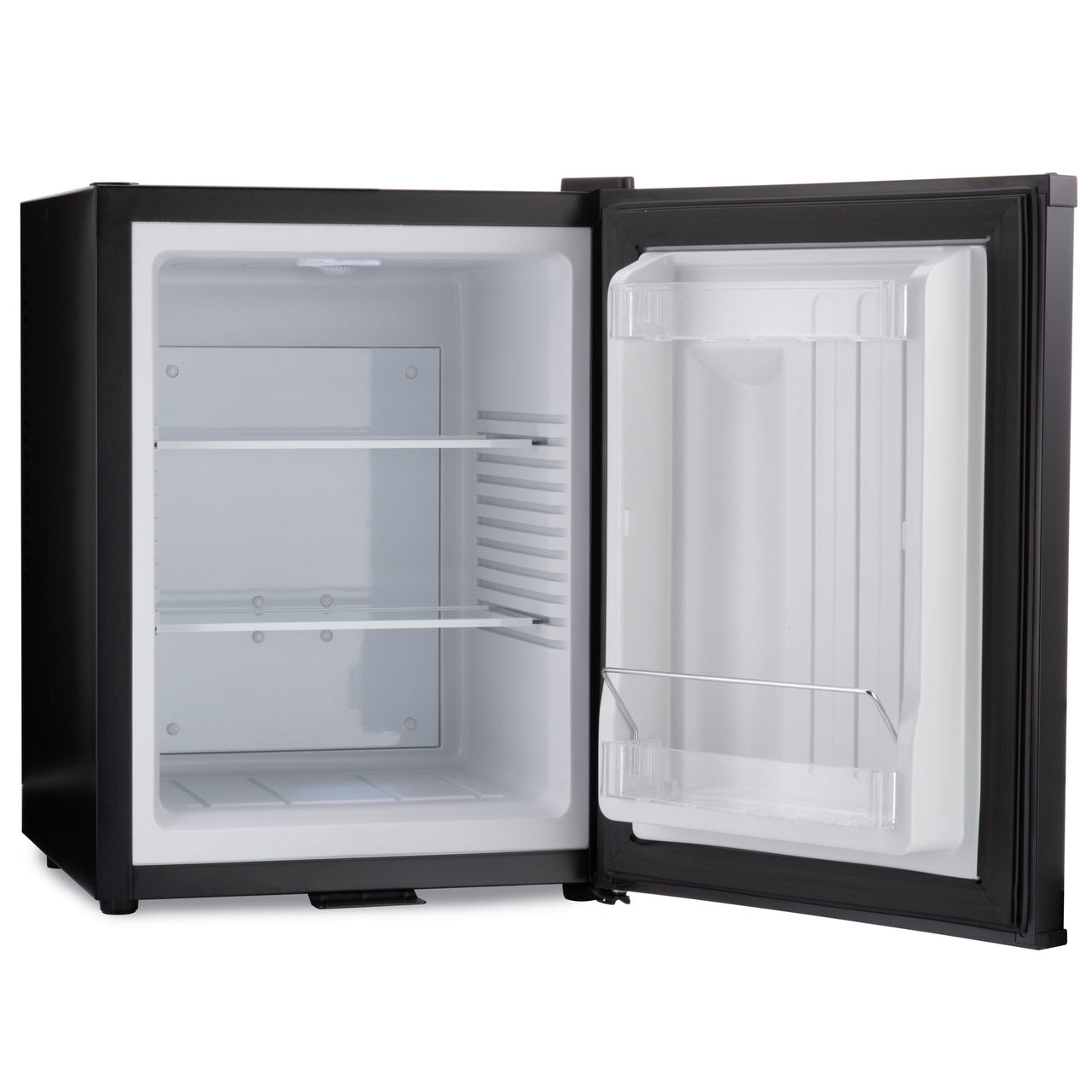 Mini Bar Fridge - 40 Litre
×
This appliance was A+ on the A+++ to D Scale.  Learn More
More Info
The Barcool Bar40 LED is a high quality 40L modern and contemporary designed mini-fridge / mini-bar. This advanced thermoelectric heat pipe technology [no fan] fridge is fully automatic, practical and versatile to your needs. It is tastefully designed for modern living. It features an adjustable thermostat with an internal temperature range of 5°C to 15°C (+/- 2°C), perfect for all your favourite wines, beers, soft drinks and more!
This compact model measures [W] 402x [D] 435 x [H] 549mm with an internal net storage volume of 32L. Behind the solid foamed door there are 2 removable internal glass shelves for storage of all your assorted bottles, cans, wine, snacks etc. This fridge also features a bright white LED light and is lockable to keep all your favourites safe at no extra cost! [2 Keys supplied].
The design of the Barcool Bar40 LED is highly versatile and fits well into most quiet areas such as a bedroom, hotel room, guesthouse or a B&B. It is energy efficient fridge offering reliable cooling. Thanks to its high presentation factor and silent operation [25dB] - this advanced mini bar fridge is suitable for use in any room!
What's In The Box
Barcool Bar40 LED Black Mini Bar Fridge
2 Removable Glass Shelves
Set of 2 Keys
UK Mains Power Lead
User Manual
Full 1 Year Warranty
Please note* Outer Box has image of product.
Technical Features
Storage Capacity: 40 Litre (Net 33L)
Advanced Thermoelectric Heat Pipe Technology (no fan)
Temperature range: 5°C to 15°C (+/- 2°C)
Adjustable Thermostat
2 Removable Internal Glass Shelves
2 Storage Racks on Inside of the Door
Lockable with Key (2 keys supplied)
Dimensions: 402W x 434D x 549H (mm)
Adjustable Feet
Net Weight: 11.0kg
Super Quiet with Noise Level 25dB
Available in 2 Variations: 30 Litre and 40 Litre
Suitable for: Home, Office or Commercial use
AVAILABLE IN VARIOUS SIZES

---
UPGRADE YOUR MINI BAR

Energy Efficient
The Barcool Bar40 LED minibar fridge is very economical with an energy consumption rating of only 162 kWh/annum. It will make a perfect addition to home bar, bedroom, and hotel rooms.
Quiet & Peaceful

This mini bar fridge is equipped with advanced thermoelectric heat pipe technology with no fan for a quiet and peaceful operation. It has a very low noise output of only 25dB.
Flexible Storage

The perfect tabletop mini bar fridge with customisable storage. It is equipped with two glass shelves that can be removed or adjusted to different height levels to suit your storage needs.
LED Light

An internal LED light to display your snacks and drinks inside which can be left on or off. It gives you a clear view meaning less chances of accidents especially when accessing in dark.
Safe & Secure
This mini bar has built-in security lock with key to keep your alcohol beverages safe and secure from unauthorised access. A set of 2 keys are included in the fridge.
Free & Fast Delivery Excl. Outlying Areas
Multiple Payment Options Secure Payments
Customer Support Excellent Service
Buy Direct From Manufacturer